Period pants that let your body flow
No more old pants from the back of the drawer – update your period wear with our super comfy pants. They're washable and reusable and with their snug fit and soft feel, they're as comfy as your normal pants. Just pop them on and let your body flow.
Why our #wombstories need to be heard
Get your period around twelve. Deal with some pain. Have some babies. Then more periods. And then around fifty your body is meant to politely retire. But it's never that simple. The unseen, unspoken, unknown stories of our periods, vulvas and wombs - our wombstories - are so much more complex and profound.
Taking care of all intimate fluids
Introducing the ultimate multitasking liner that can deal with everything from spotting to discharge and pee, plus everything in-between! You can't control or predict what is going to happen throughout your day, but you can be prepared for anything with Bodyform Extra Protection Daily Liners.
The latest from our world
Learn all you need to know
Period problems
Being aware of the causes of period problems means you're well prepared for them when they arise. So whether it's coping with cramps or leaks, or more serious issues that need a doctor's help, you'll find all the information here.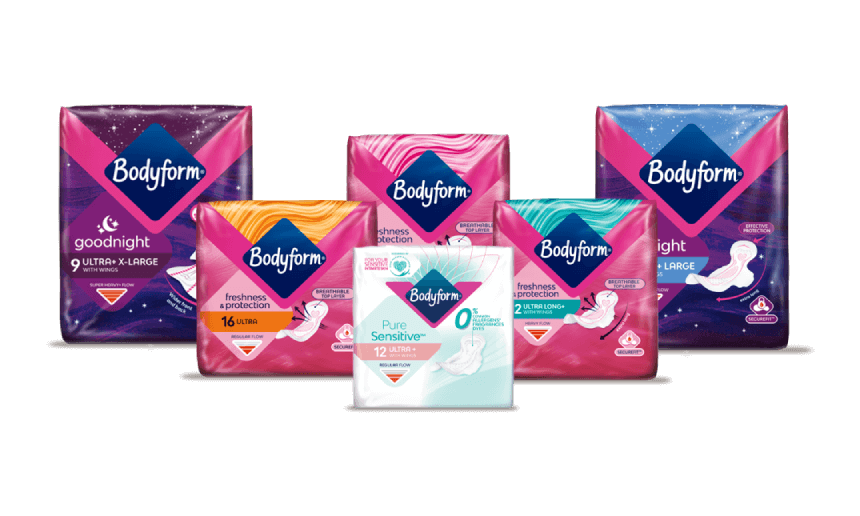 Discover the full range of Bodyform products
The latest from our expert
Got a question about your first period?