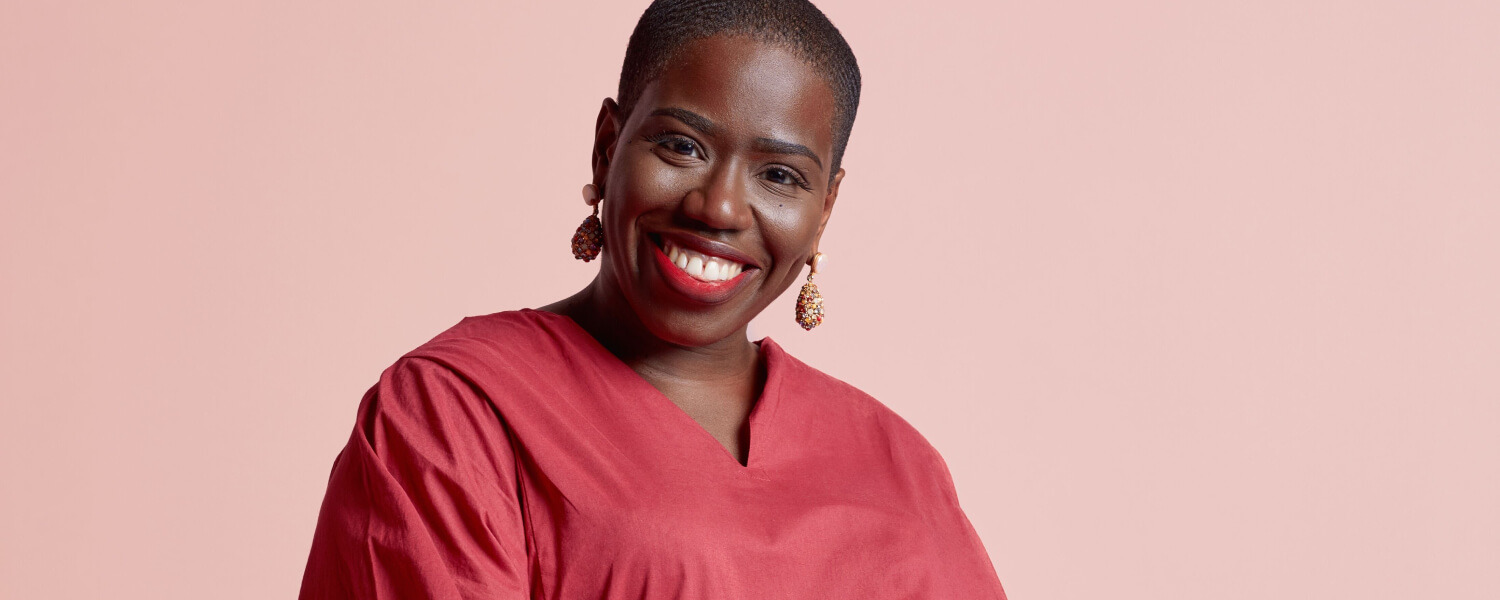 Candice Brathwaite – my womb story
Bodyform is campaigning to stop the silence around women's health and intimate issues. Our #wombstories need to be heard.
To continue our taboo-breaking work through sharing stories and experiences, we spoke to author, presenter and influencer Candice Brathwaite about her own womb story.
Candice compares her relationship with her body to "a rollercoaster", after experiencing the highs and lows of having an abortion and giving birth, facing complications as well as fibroids alongside raising her children.
Read on to find out more about Candice's story…
Candice's womb story beginnings
"My womb story is complicated as I'm sure most #wombstories are. I started my period when I was eleven. I didn't tell anyone. We endured some limited sex education by way of an old VHS tape being played to the class, so I was educated enough to know what was happening, so I calmly snuck some pads from my mums' room and got on with it."
"My periods weren't that troublesome, so I didn't think much about that area until I fell pregnant when I was 22. I decided to have an abortion which I've never regretted. Due to a difficult childhood where I had to be responsible for my younger siblings a lot of the time, I didn't think motherhood was for me. And back then it definitely wasn't. But when I fell pregnant with my daughter seven years later, I didn't have the same reaction. I wasn't sure if I could pull off raising a tiny human, but I knew I wanted to try. My pregnancy was stress free, wonderful actually. But soon after giving birth, all of that changed."
Dealing with C-section complications and fibroids
"Three days after the emergency C-section, I fell gravely ill. I tried my best to tell healthcare professionals that I wasn't feeling well but most agreed it was all in my head. One night I fell asleep with my new-born daughter, Esme, on my chest. It was the weight of her body on mine that was able to force a sack of infected fluid, to release itself through one of my healing wounds. As a result, I was rushed back to hospital and kept in intensive care for a long time. During this time, I wasn't able to bond with my new born. I think I'm only just beginning to work through the stress and trauma of that moment. I was sure I wouldn't have any more children but never say never, as four years later I had a little boy who is now two years old."
"Since having him, there has been a dramatic change in my periods. They are far heavier and I'm much more prone to mid cycle pain. Once the pain was so bad, I decided it was time to have it investigated and I was diagnosed with Fibroids. They run in my family and are very prevalent in the black community. Since finding this out, I've had to pay more attention to the foods I eat and how my body responds to lack of exercise, as I feel both help me deal with issues that I have in the womb area."
How has your relationship with your body changed?
"It's been a rollercoaster that is situated in a theme park called 'not good enough'. When I was growing up, I never saw mid or plus size bodies celebrated and it took a toll on my self-confidence. I developed a relationship with running in my late teens which saw me complete the London Marathon in my early twenties. Looking back, I never enjoyed running, I just believed it would keep me as slim as possible."
"I really liked being pregnant the first time around and I think it showed in my body confidence at the time. But that initial post-partum period, made me feel really bad about myself and I committed to trying to allow myself to feel better about my body. Now after two kids I can safely say that I wouldn't do 'whatever it takes' to have a six pack, life is too short for that."
But I am very grateful to my body as a vehicle that allows me to experience life.
"This year alone, I have lost dear friends all of whom are of a similar age and seeing the light on their lives be put out so quickly really puts it all into perspective."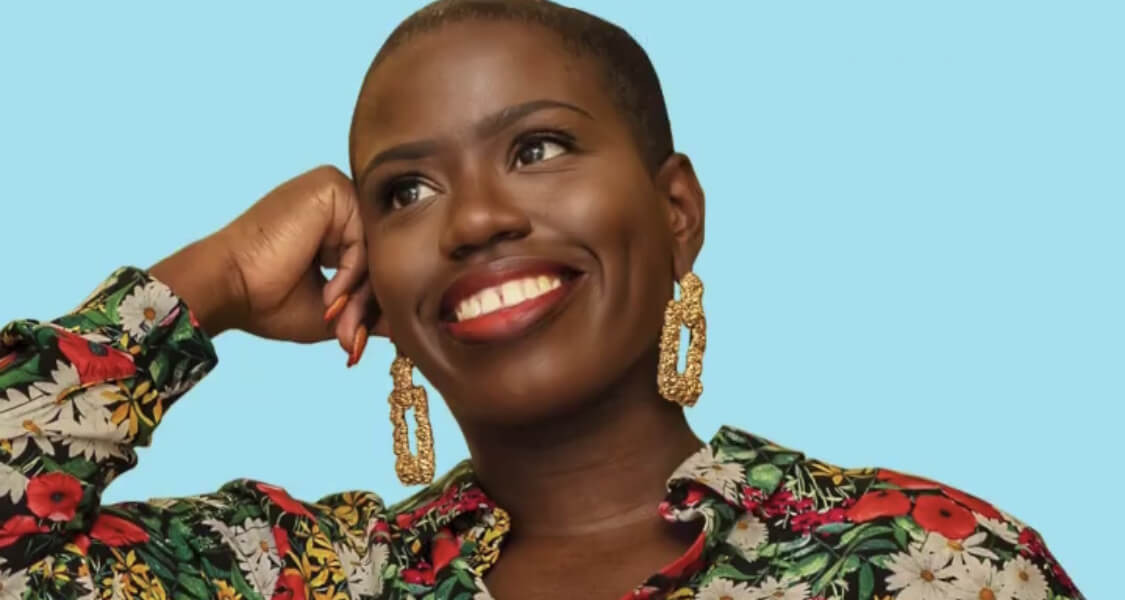 It can be difficult to talk about these issues. Why did you decide to share your story?
"I think there is still too much shame, judgement and concern when it comes to what women choose to do with their wombs, especially in the black community. There is still a lot of a shame and silence when it comes to discussing 'women's' issues so my hope is that with my platform I can help a lot of women share their stories without feeling as though they should be suffering in silence."
"Since sharing my experiences, I have had so many people reach out and say that they found my honesty very freeing. They feel as though, they too can be honest about some of the struggles they have been through or their own womb journey. They also understand that there is nothing to feel ashamed about."
How important is it to talk openly about women's health concerns?
"Discussions and awareness of women's health can mean the difference between life and death. Many women, including myself, are guilty of not putting ourselves first or worrying about whether we will appear to be too much of a bother. This can mean that we could be potentially not checking on something that could be quite sinister. So, it's important that we keep the conversation about women's health concerns at the forefront of our mind, as we could potentially be saving lives."