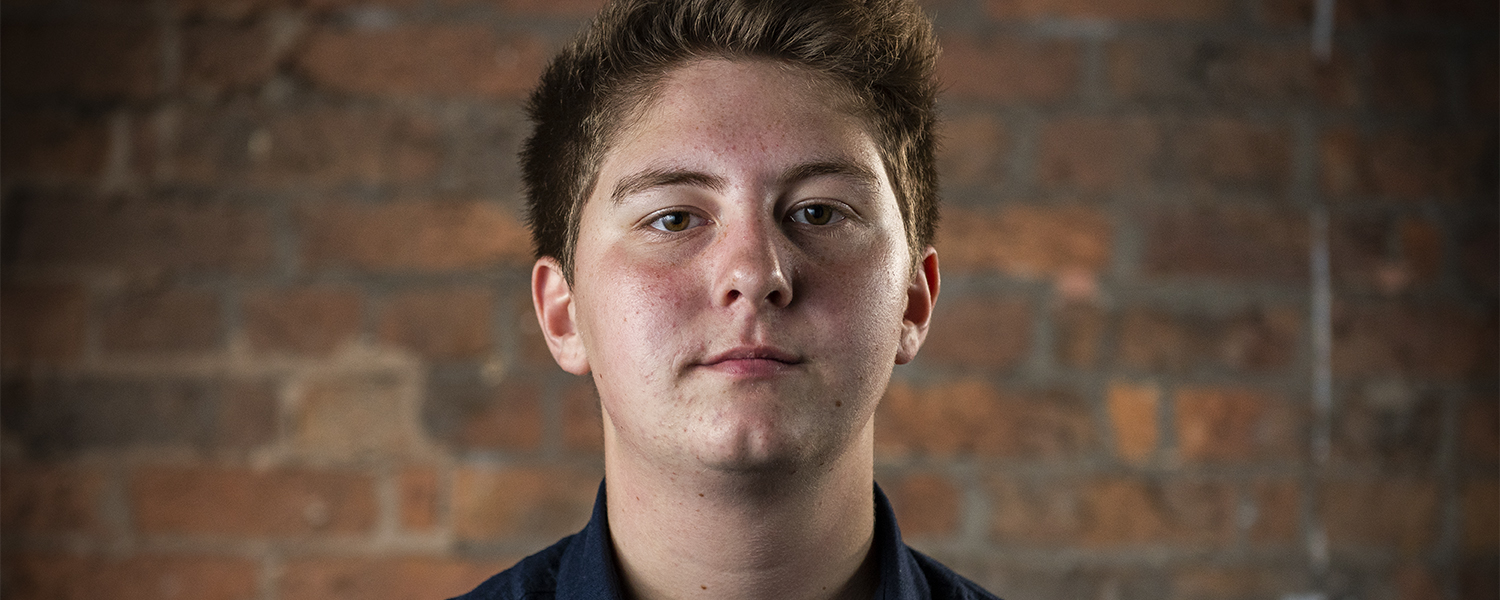 Q&A with Miles, transgender teen from Cornwall
Miles is an 18-year-old from Cornwall who is currently transitioning from female to male. Bodyform conducted some filming recently in which a group of teens were interviewed about their thoughts on periods.
After the session, Bodyform spoke to Miles to get his thoughts on the issue:
1. Tell us about your journey
I'm transgender and I came out on the 4th of May 2015. In the three years since coming out I've been going through gender reassignment. I've had lots of therapy so far, but I only started hormones (testosterone) in December. Before this I was on a progesterone-based pill, that actually stopped my periods to make things easier for me. Before then, my periods were horrible and would sometimes last for about two weeks. The fact that I was a guy having really painful heavy periods made it even worse for me. At the time I felt like I couldn't talk to anyone about it – partly because people in general, don't feel as comfortable as they should be talking about periods anyway. 
2. Do you think schools are catering for transgender children in terms of periods?
My school definitely catered well for trans people in terms of periods. They were there for me, they provided all the support possible and ensured females and trans males alike felt comfortable – I knew where to go and get sanitary products if I needed to, and who to speak to if I had an issue.
I've heard other schools may not be as good with this so unfortunately, there will be other trans guys out there who don't feel so comfortable as I did. Different schools have different environments – I was lucky to have one that made me feel really comfortable and accepted for the person I am. 
3. Do you think teens know enough about periods right now?
Absolutely not. During today's session it felt weird being the person who clearly knows more than everyone else about periods. People aren't as knowledgeable as they should be. PSHE isn't currently required to be part of the school curriculum but I think it should be because I think everyone, boys and girls alike, should be taught the same stuff, so they can understand what's going on in real life.
4. How was school for you and did you receive enough education on periods?
At my school we had an excellent head teacher – she helped provide a really comfortable learning environment for all of the PSHE lessons. It felt more like an informal chit chat rather than formal lessons. It made it so much easier to learn and I think we learned about all of the essentials regarding periods which prepared us for what would happen in life.
5. Do you think boys and girls should be taught together?
I absolutely think boys and girls should be taught about periods together, this is because whether it's their life or not, boys are going to be going through big changes too. Plus, they need to understand what their female family members and potential future partners are going through. Everyone should be comfortable talking about something that's this natural.
6. What do you think needs to change?
If I had to change anything about PSHE, I'd make it a required subject for everyone. I would definitely like to see it taught in mixed classes where possible, with the exception of same-sex schools. Even then, it's vital people learn about what the opposite gender is going through. 
7. Does the responsibility of period education lie with schools?
I think it should be something that is approached by schools because you're not going to learn about everything that's happening to your body when you're at home. I know some people are home-schooled and are taught by their parents, but schools should take responsibility.