Jasmina Saleh's "Dear Doctor"
Learn more about the film and the filmmaker
Hi Jasmina! Please tell us a bit about yourself and your #wombstory
Hi! I'm a writer and filmmaker based in London, and have been suffering from endometriosis since I was about 17. I was misdiagnosed with a multitude of ailments until July 2019, when I finally received a laparoscopy (a keyhole surgery needed to diagnose endo). After battling the unintentional harm of doctors and their misdiagnoses for years, my suspicions were finally confirmed - I had endometriosis. Since the diagnosis – so for the last four years  – I have been learning about pain management like many other endo-warriors. A laparoscopy doesn't cure endo, so the best I can do is learn how to improve my quality of life until medicine offers endo patients a real solution.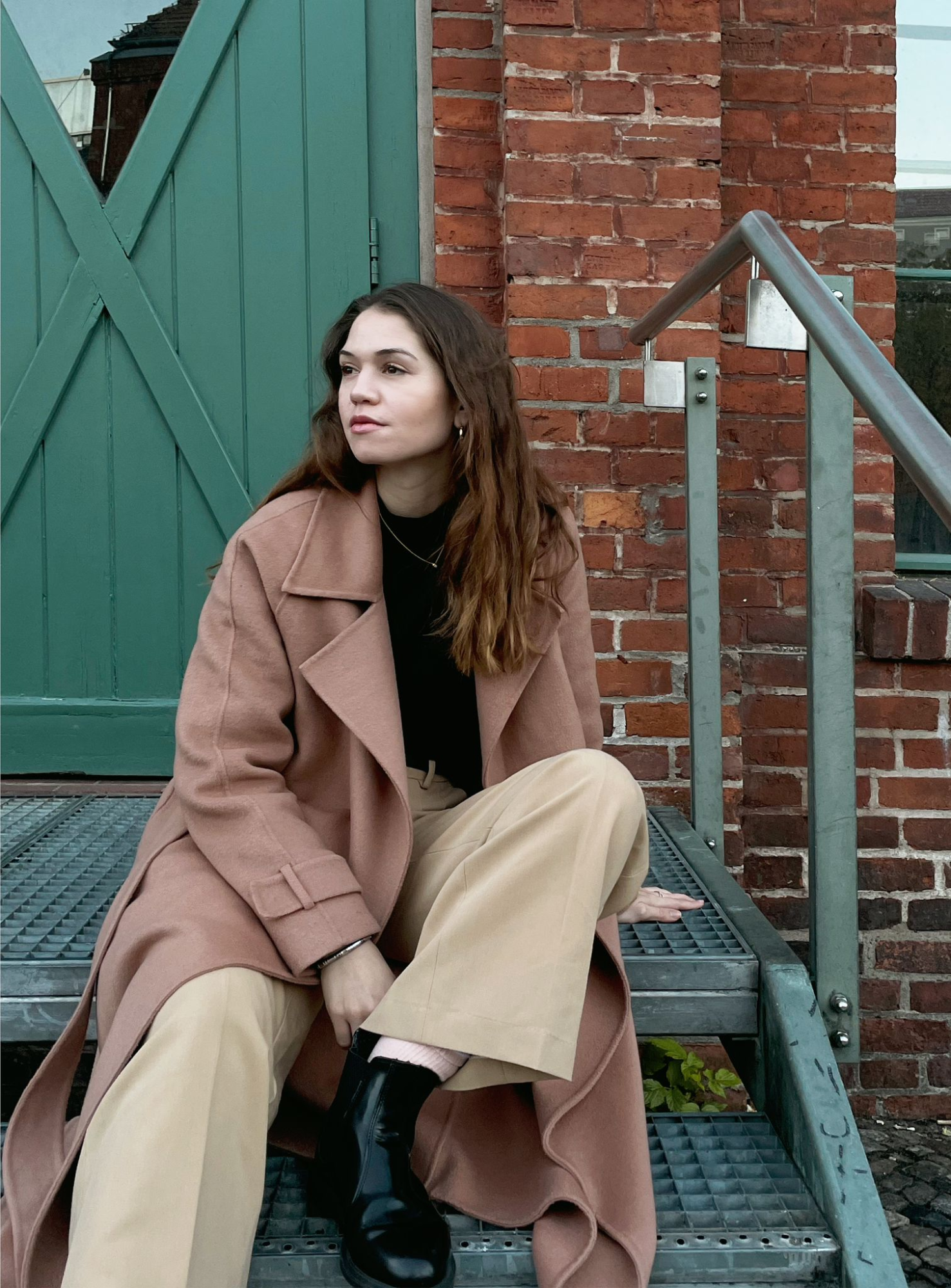 Your film 'Dear Doctor' is so powerful. What was the inspiration behind it?
One of the worst endometriosis episodes of my life – the kind where the pain washes over you like a never-ending raging storm. I wrote a poem as an outlet, and that poem became the basis of the film.  I was furious with all I'd endured up until that point – how it had taken so long to receive a proper diagnosis; how hard it was to be believed; how ridiculous it was to have to fight for a laparoscopy even though I could  physically feel there was something wrong. It was like an invisible beast tearing me to shreds from the inside out. I'd had enough of doctors dismissing my pain and never truly offering a solution. So the verses were born out of pure rage and heartache at the gender health gap that had diminished my quality of life and I knew was impacting others in the same way.
176 million women+ are affected by Endometriosis globally. Do you think more work needs to be done to raise awareness of the condition?
Without question. I see so many women and those assigned female at birth who suffer from endometriosis share the same experience of being overlooked or dismissed. I strongly feel that raising awareness about this shared experience will breed tolerance and understanding across the board. I think it's important to remember that at the centre of this disease is a person in pain trying to navigate the seemingly impossible.
If people watch your film and want to find out more information, where should they go?
Endometriosis UK
is a phenomenal charity that helped me navigate some of the difficult questions prior to my laparoscopy. They have a support team and lots of information about endometriosis. If you're feeling generous, a donation can also go a long way in supporting their research and making their services accessible to endo-warriors across the UK.
Learn more about Jasmina
Jasmina Saleh is a filmmaker with a background in content distribution and journalism. Most recently, she wrote, produced, and directed the award-winning short film "Dear Doctor," that details her experience of living with the pain and misdiagnosis of endometriosis. She aims to tell deeply raw stories that raise larger questions about female relationships; be it with their bodies, families, or the societies that they move in. Alongside directing, Jasmina is an insights writer for major theatrical and streaming studios helping inform their content development and marketing strategies. She studied at Cardiff University, The University of Pennsylvania, and was most recently selected to partake in a directing course at the National Film & Television School in London. 
You can learn more about Endometriosis here, and visit Bodyform's Pain Museum here.