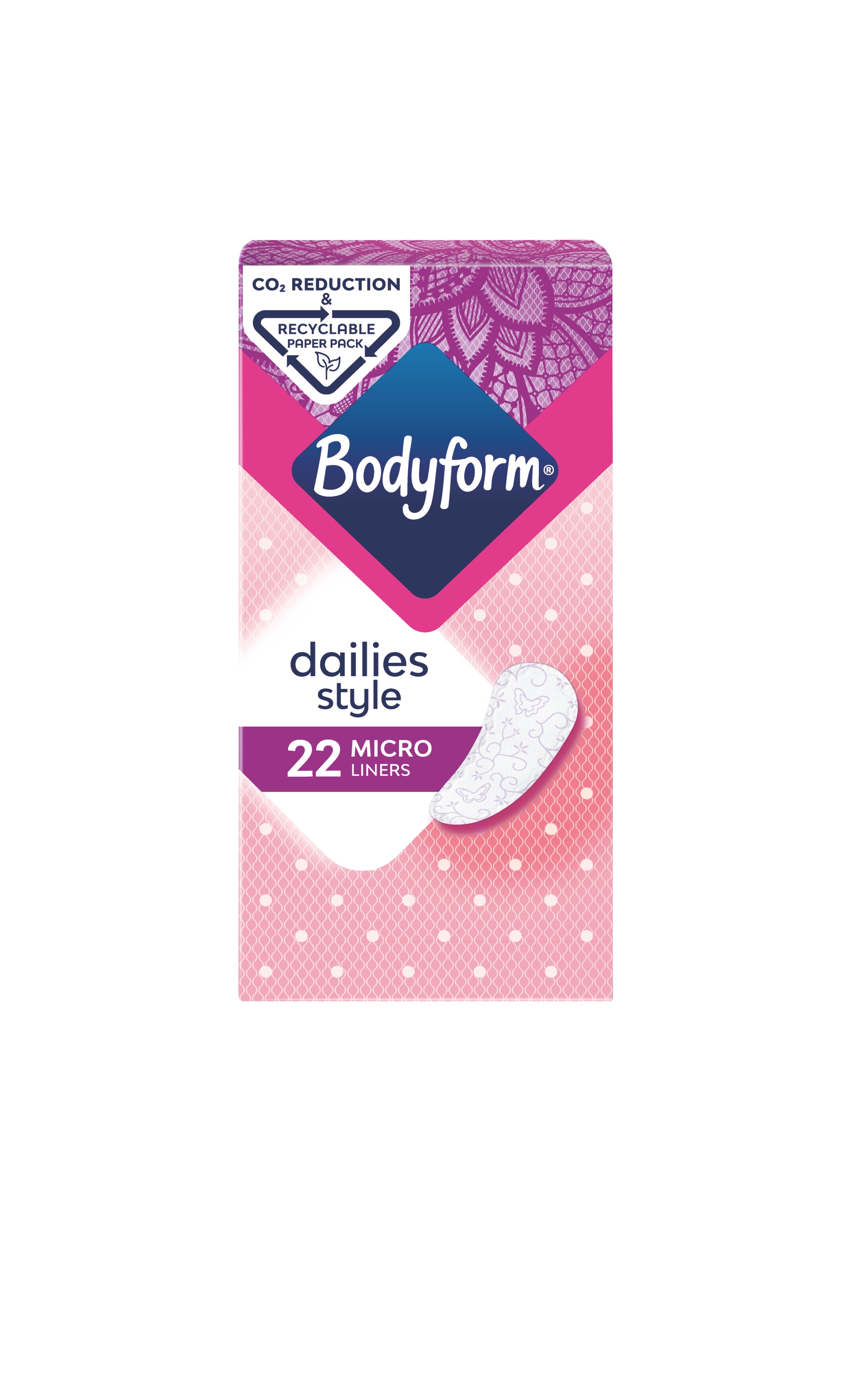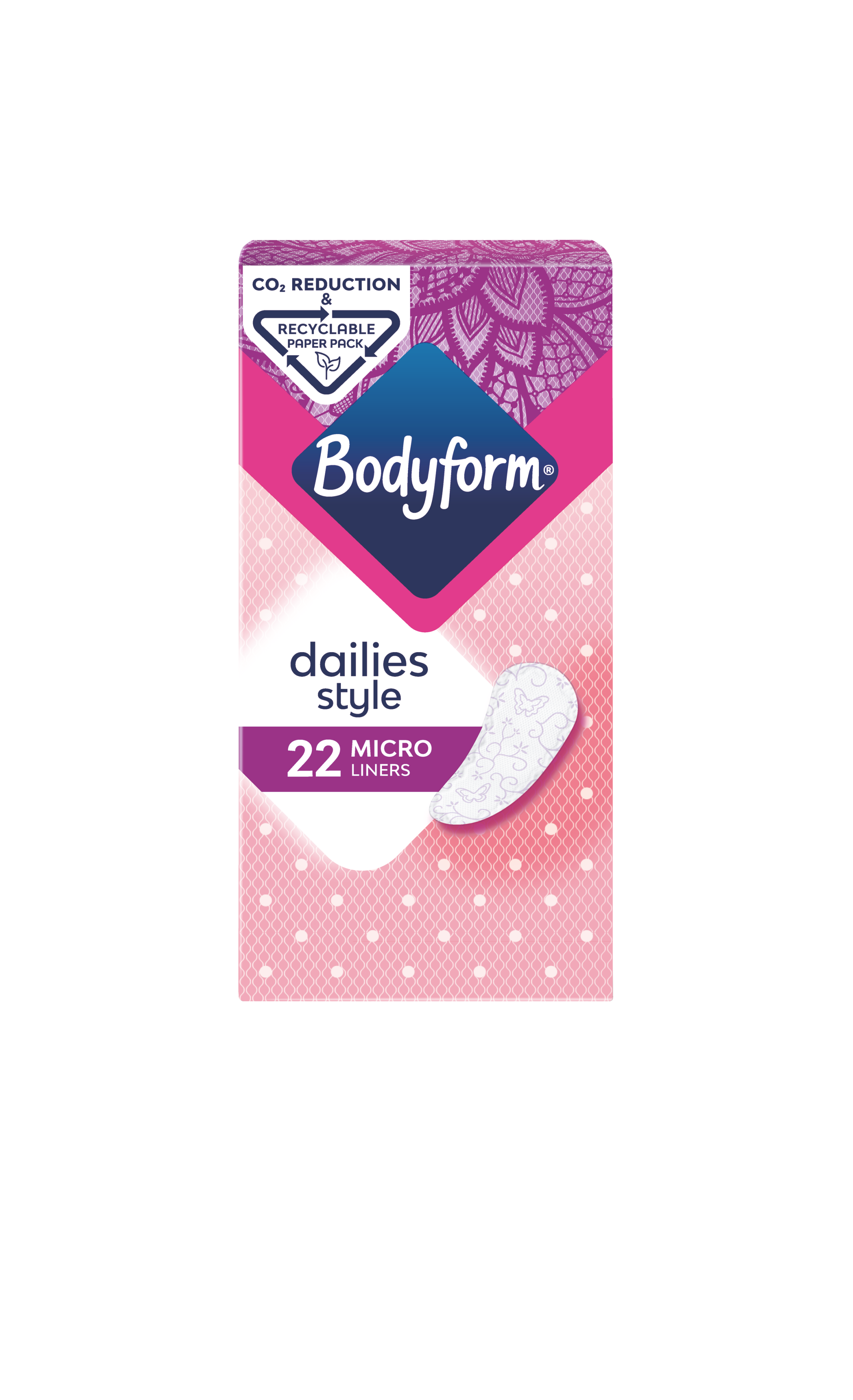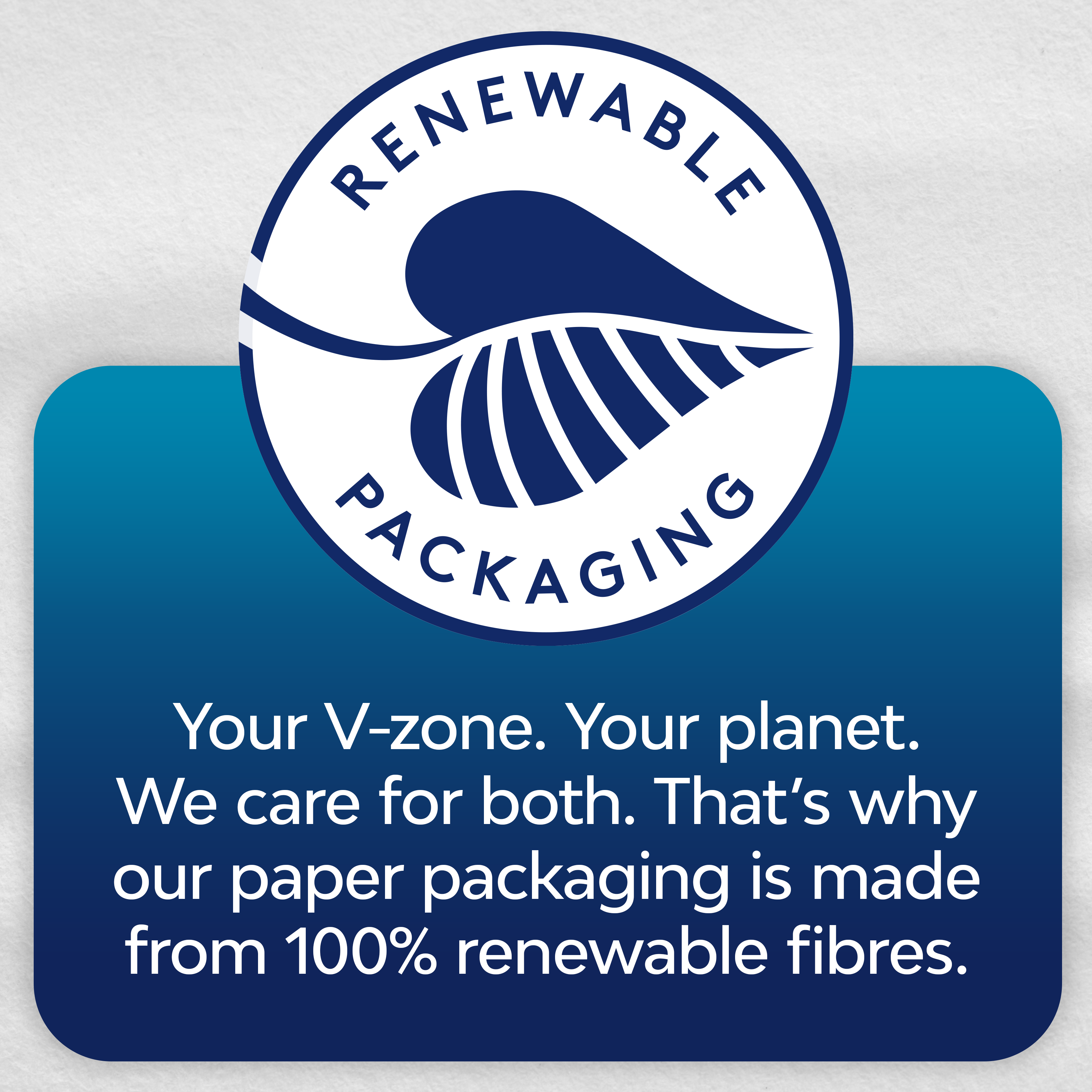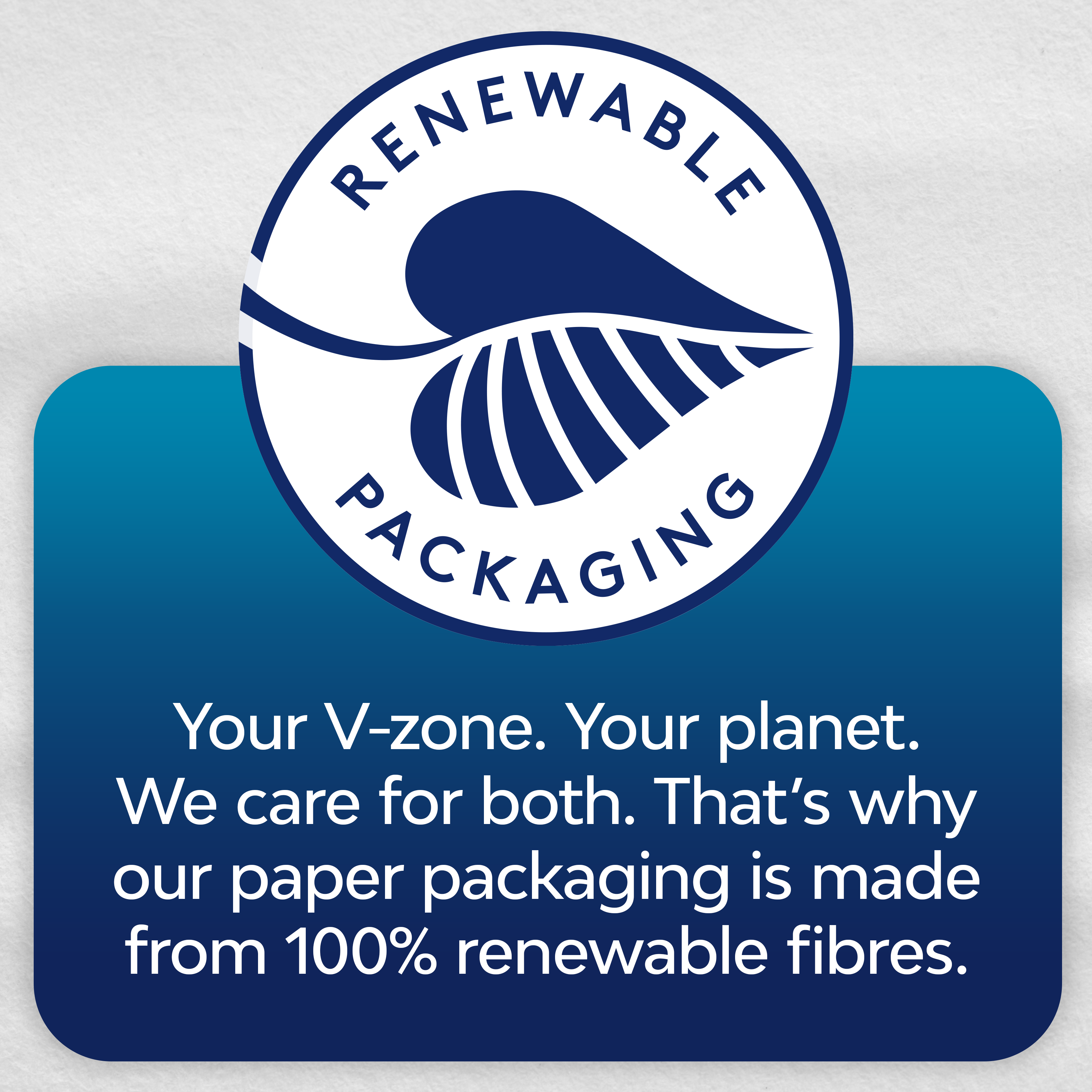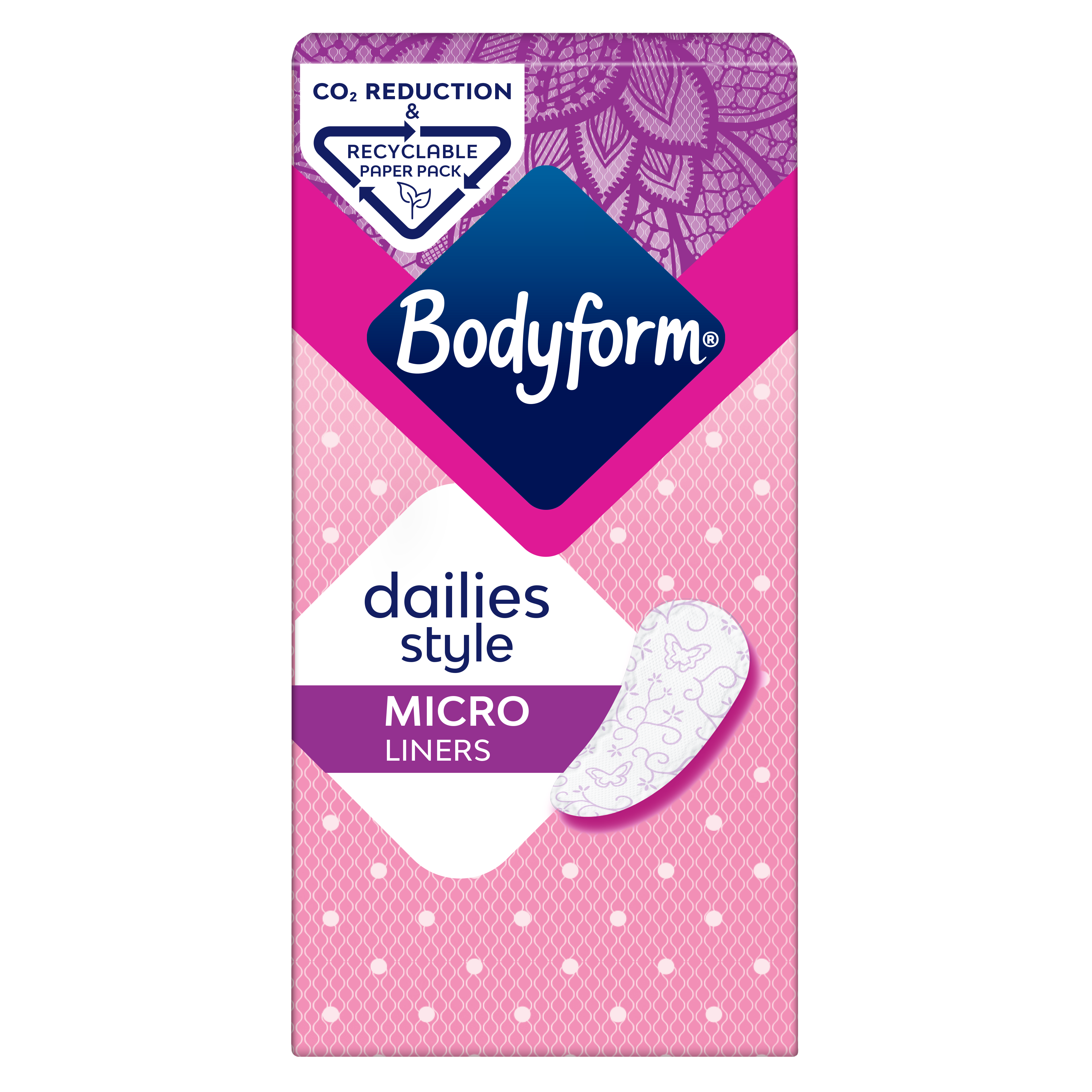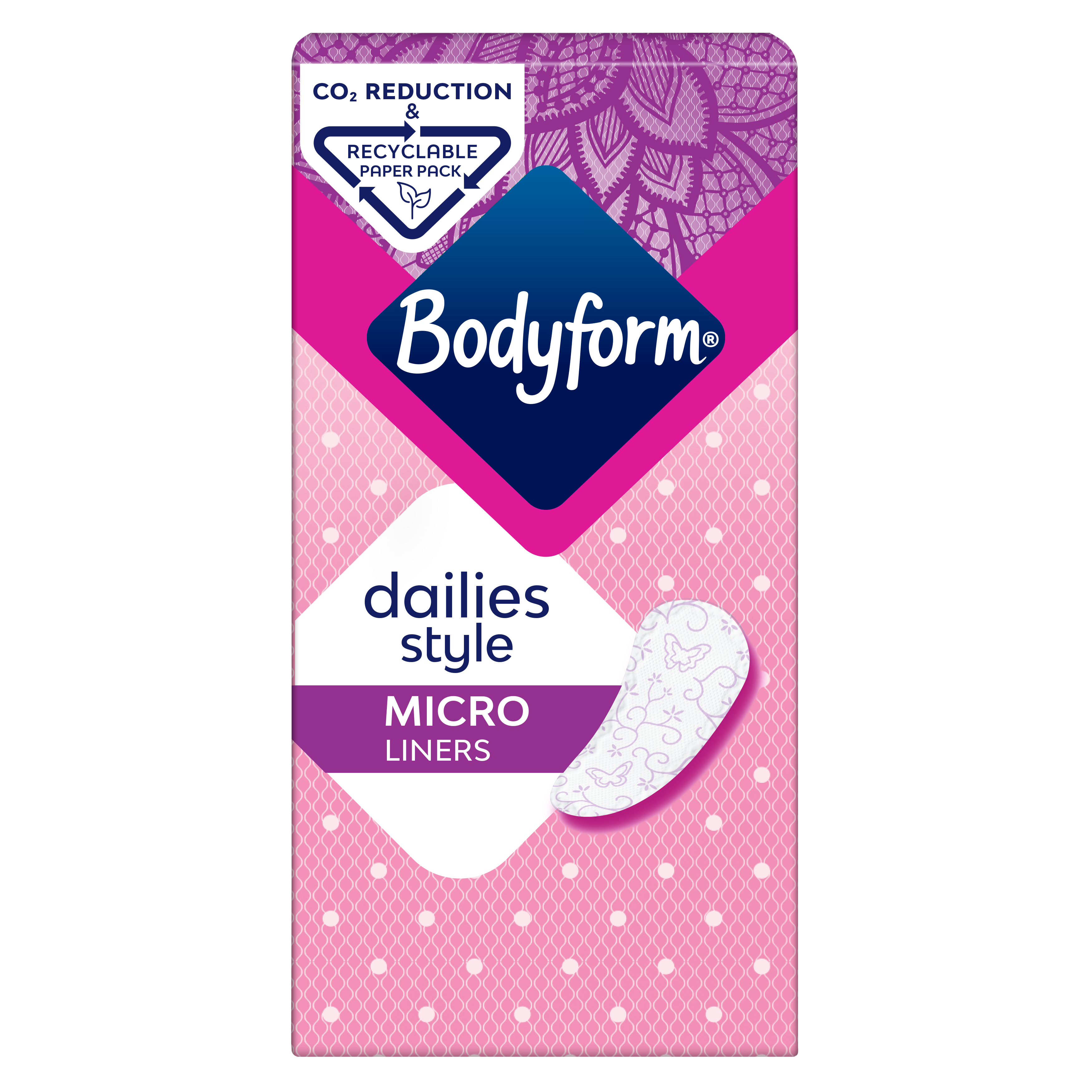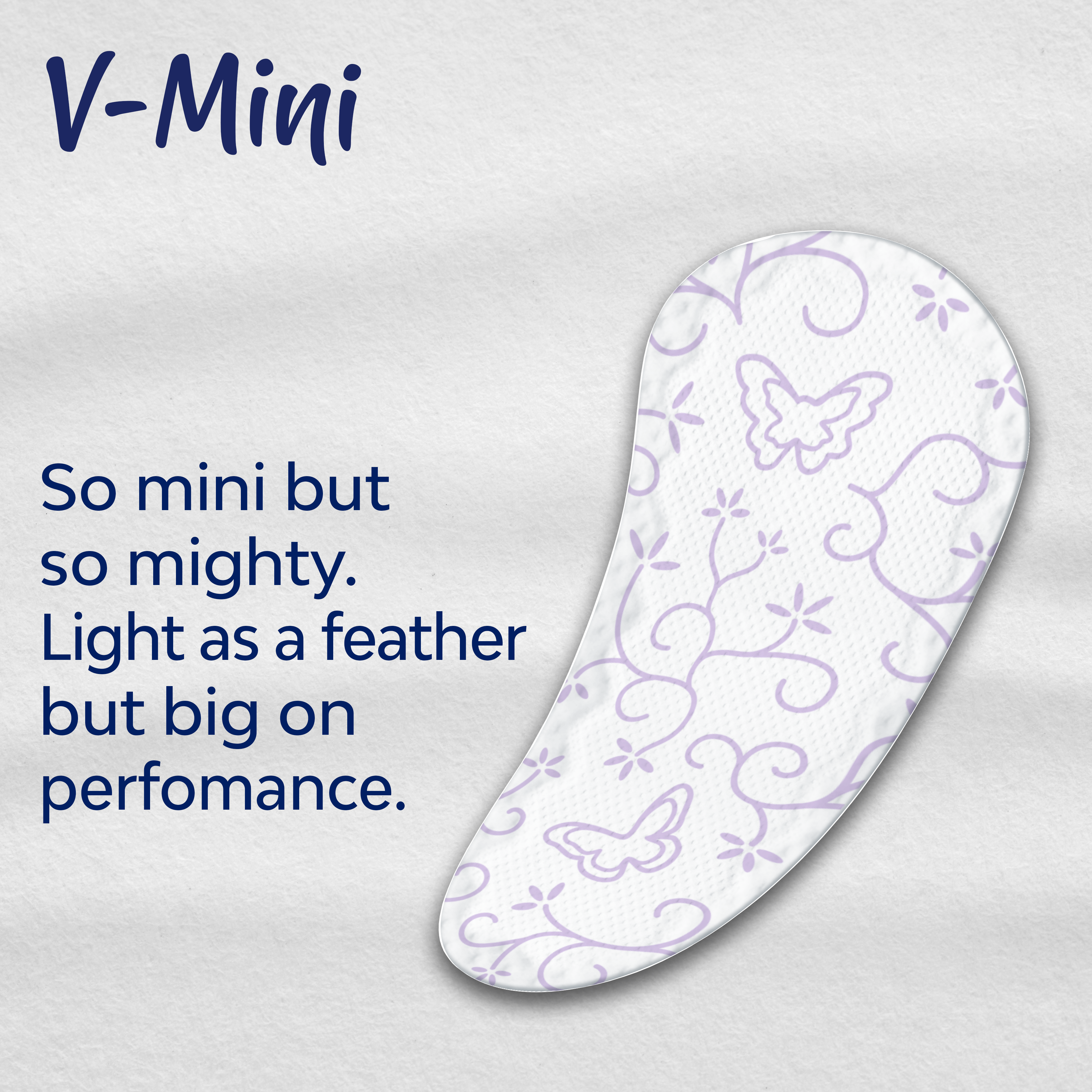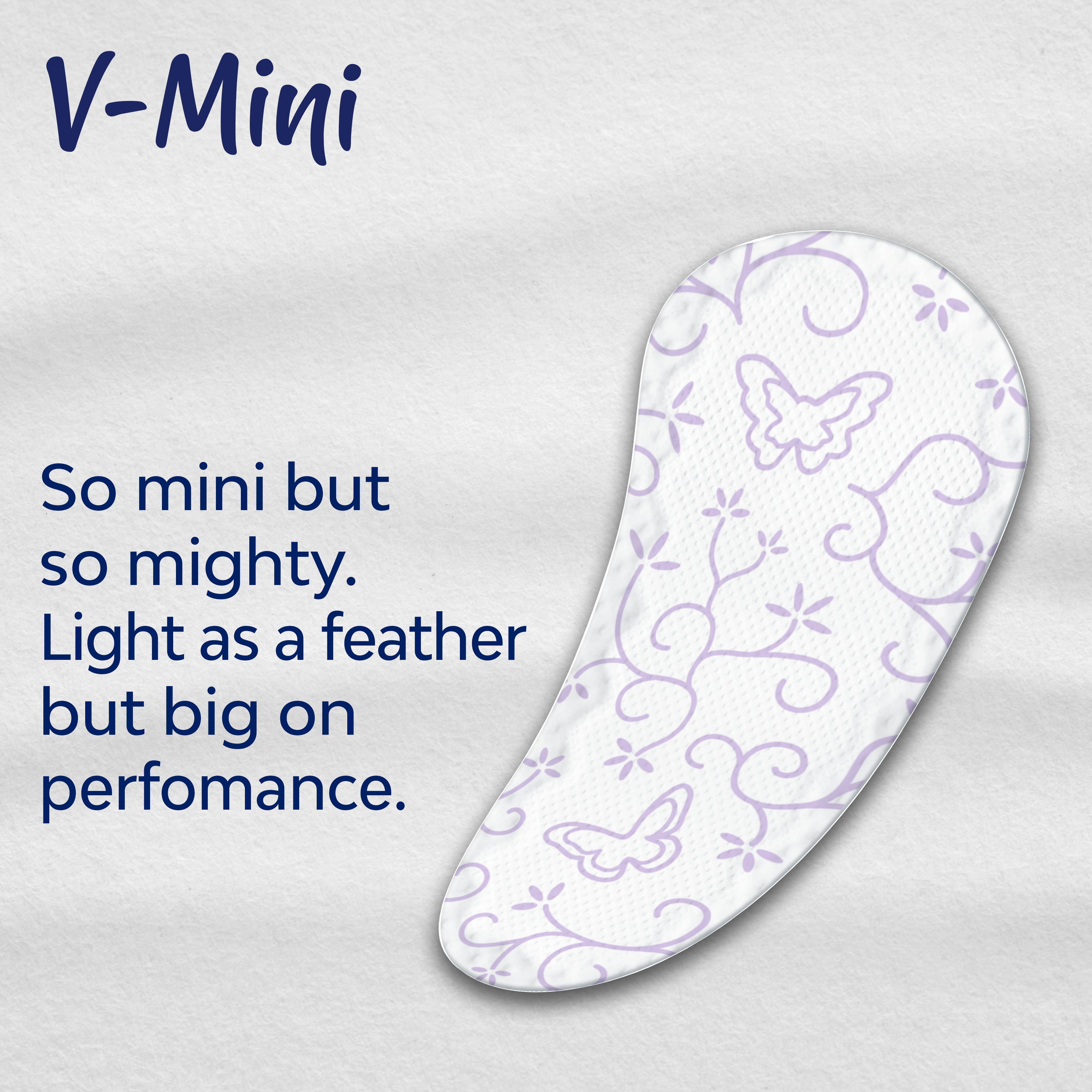 Bodyform Dailies Style
Dailies Micro Panty Liners
Your V-zone shape, colour, odour… all are unique to you. And whatever kind of protection you prefer, whatever level of freshness you like, we've got you covered. Our liners fit and protect so they hug you close, keeping you and your underwear clean.
CURVEFIT™
BREATHABLE
100% RENEWABLE PACKAGING
About the Product
Works For
About the Product
Bodyform Micro Liners are shaped to fit any underwear you choose.
With this small liner, the only thing you'll notice is that you don't notice a thing.
CurveFit
Bodyform Micro Liners have CurveFit technology, making them more flexible and absorbent.
They are shaped to fit snugly between your legs with a wider front so they stay in place.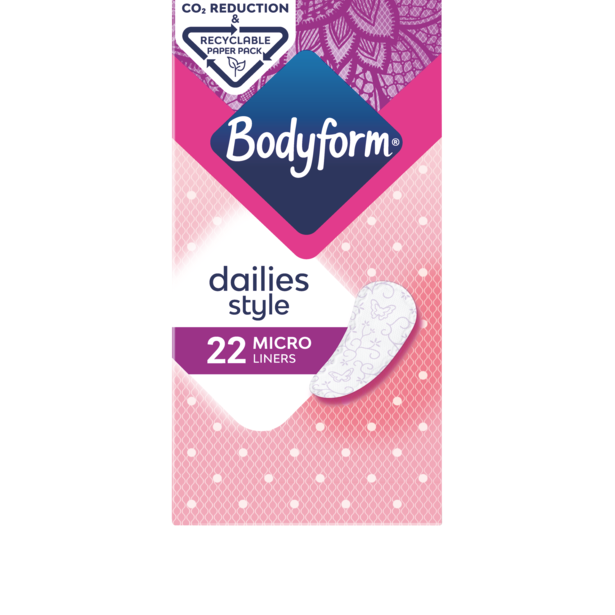 Works for

Day time