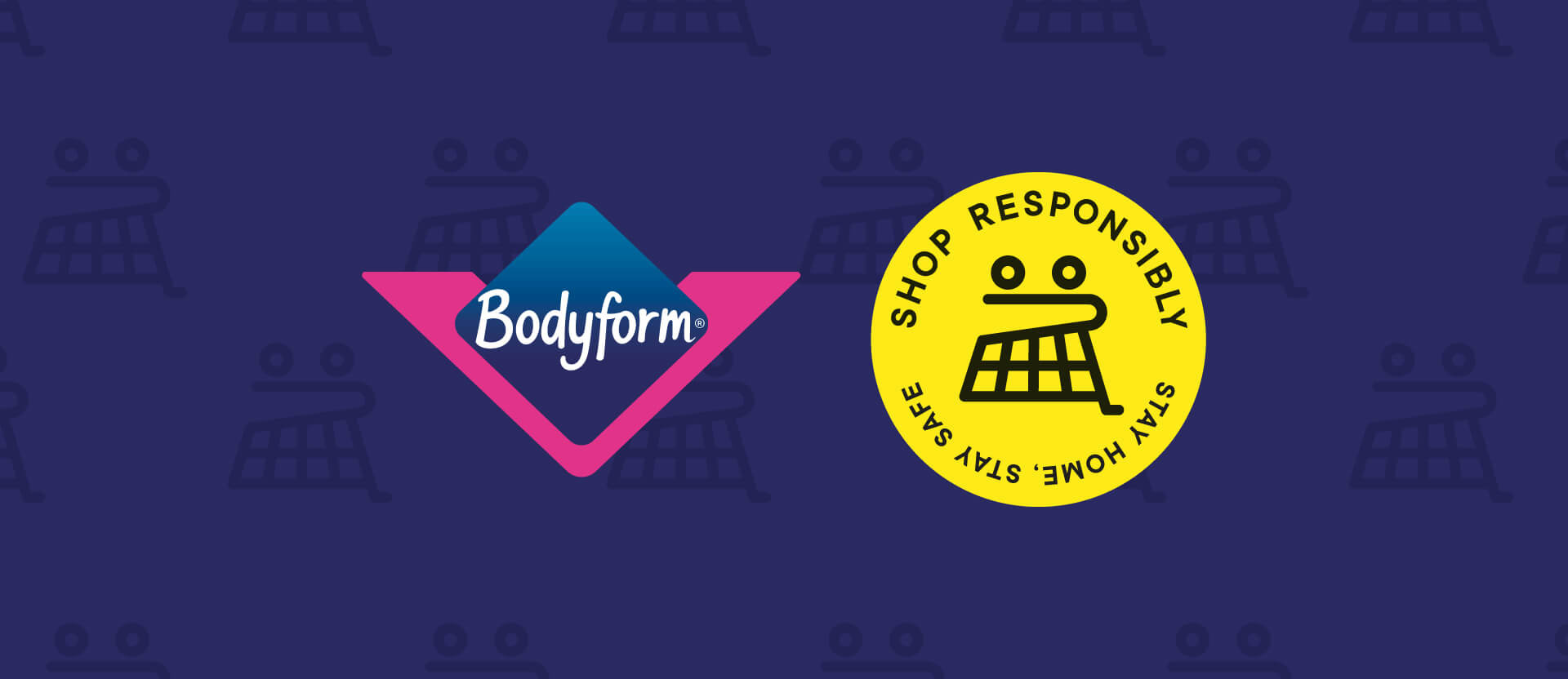 Shopping has changed more in the last couple of weeks that we ever thought possible.
Now, more than ever before we have a collective responsibility to Shop Responsibly.
And that doesn't just mean don't stockpile and think of others. Hopefully we shouldn't need to say that. There's going to be enough supplies for everyone, so only buy what you need.
In light of Covid-19, Bodyform has teamed up with brands like Cushelle, Plenty, Tena, L'Oréal and Reckitt Benckiser to launch the Shop Responsibly campaign to encourage shoppers to do the right thing.
Shop Responsibly means that you respect and support specialist shopping times of day, and prioritise those who need it most. The elderly and the vulnerable. The NHS and healthcare workers, who are going above and beyond to take care of us.
And Shop Responsibly means be aware of how you physically shop. And whenever possible please try to shop alone, not in groups. Keep a two metre distance when you're shopping.
Shop Responsibly also means be aware of others around you. The foodbank near you that desperately needs help in these times. Your neighbours, or those who can't go out, and try to keep your trips to a minimum by shopping for both yourselves and others at same time.
As well as all of the above, to Shop Responsibly means to be thankful for all the food makers, farmers, warehouse and factory workers, shop staff, shelf stackers and delivery drivers who are working so hard to keep our lives as normal as possible in these anything-but-normal times.
Thank you.
Hopefully the habits of Shopping Responsibly will stay with us, long after the virus has gone.