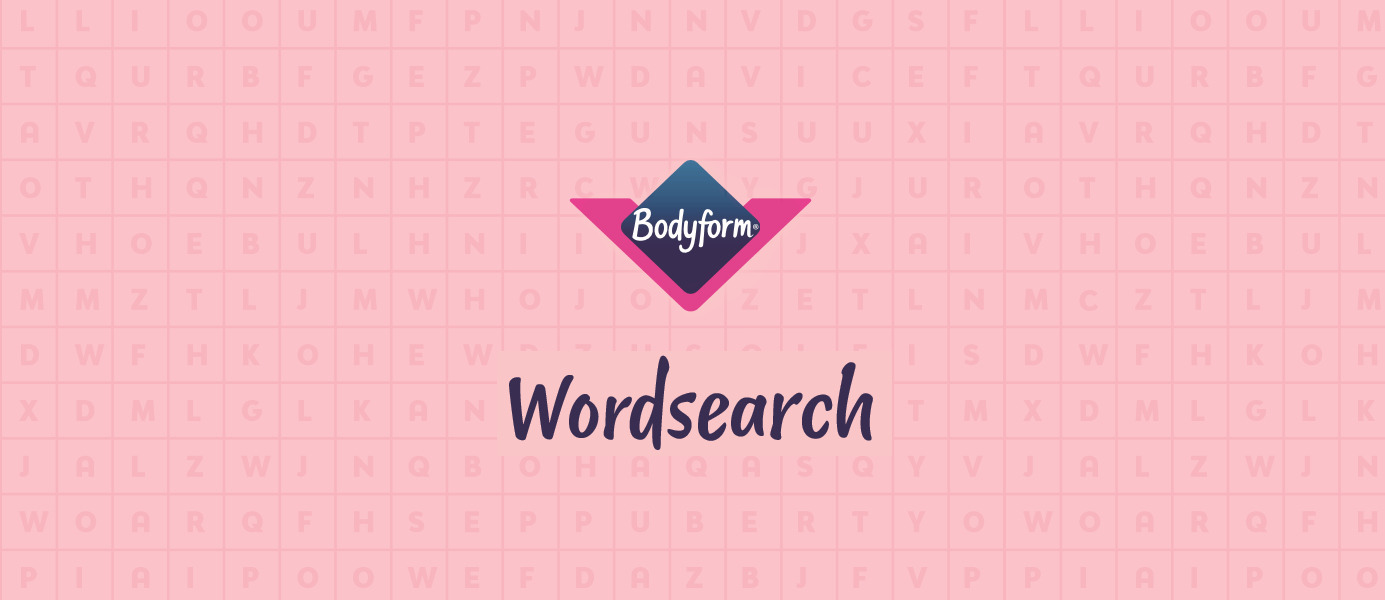 How quickly can you find the vagina? How about the vulva?
Stop searching for something to do, and start our Bodyform Word Search! You can also learn all about the terms in our word search like periods, puberty, endometriosis and more in our handy V-Zone guides. If you want to level up the challenge, why not (virtually) race your friends to see who can find all the words first?
Ready to get searching? Download the Bodyform Word Search.
Let us know how you get on by sharing your time on social using the hashtag #poweroftheV.